Service Improvement Group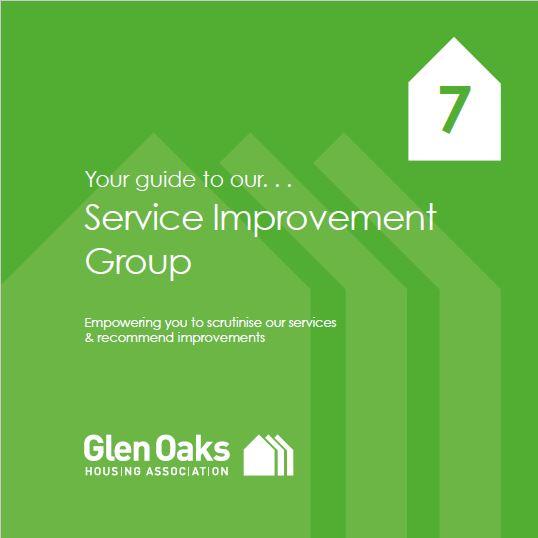 Our award winning Service Improvement Group (SIG) is a scrutiny panel. This group is the central point for scrutiny within Glen Oaks and gives our tenants a chance to look closely at the work we do and make recommendations for improving our services. They also like to share news about the good work that is being done for tenants.
Tenant scrutiny aims to give tenants more power in holding their landlord to account for their decisions, performance and conduct.
The SIG look closely at our performance and report to the Board in order to drive forward improvements.
Our Service Improvement Group booklet provides examples of the work they carried out and the improvements they implemented so far.
If you would like to join the Service Improvement Group please contact our Corporate Services team on 0141 638 0999 (option 4) or email them at laura.strang@glenoaks.org.uk. You can also give them a call if you would like to find out more about how you can be involved in making a real difference to the services we provide.