Right to Repair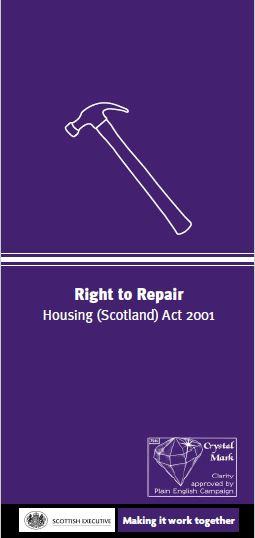 This is a scheme that gives you the legal right to arrange an alternative contractor and even claim compensation from the Association if we fail to carry out certain repairs within a set timescale.
The jobs covered under this scheme, the associated timescales and relevant levels of compensation are set by the Scottish Government and are the same for all landlords in Scotland. Full details of the Right to Repair scheme are available on the Scottish Government's website.
When you report a repair that qualifies under this scheme, our staff will advise you of the timescales and you will receive a letter advising you of your rights under the scheme.
The Right to Repair leaflet contains further information.