Glen Oaks Lettable Standard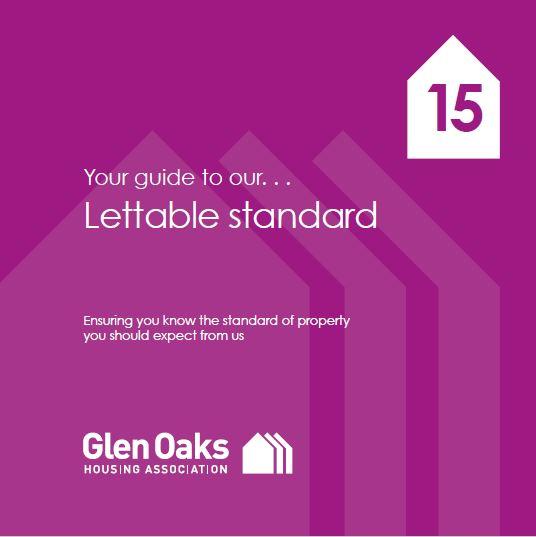 Our Lettable Standard sets out the condition your new home should be in when your tenancy starts.
Before you move in, your home will have been cleaned and have had the necessary safety checks including:
an annual gas safety inspection
a full electrical safety inspection
a full asbestos check
an energy performance check
This is to ensure the property is safe and secure for you and your family. We will provide you with a copy of the certificates when you collect your keys.
A new tenant visit and satisfaction survey will be carried out to ensure our Lettable Standard is being met and meets the expectations of our tenants. It is important you provide this feedback to help us improve our services.