Anti-Social Behaviour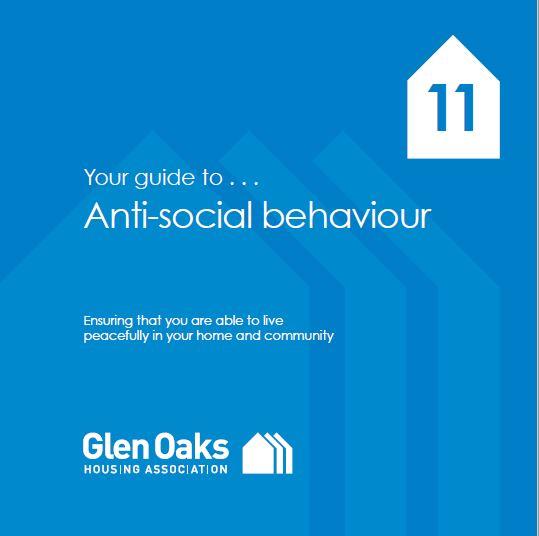 Anti-social behaviour can be difficult to define because it means different things to different people. Anti-social behaviour can involve incidents from minor nuisances, noise and neighbour disputes through to serious violence and intimidation. It can also be defined as behaviour by a person which causes or is likely to cause harassment, alarm or distress to one or more persons not of the same household as the person.
We believe that anti-social behavior is unacceptable and should not be tolerated. It can seriously affect the quality of life for our residents and communities and we firmly believe that our tenants should expect, and be able, to live peacefully in their homes and community.
Our Anti-social behaviour booklet provides you with further information on what the main forms of anti-social behaviour are and how you should handle it if it arises.
Anti-Social Behavior performance 20/21
There were 262 (247) cases of ASB reported this year, of which 258 (230) were resolved.
98.47% (93.12%) of our ASB cases were resolved within locally agreed target time.