Protecting your Privacy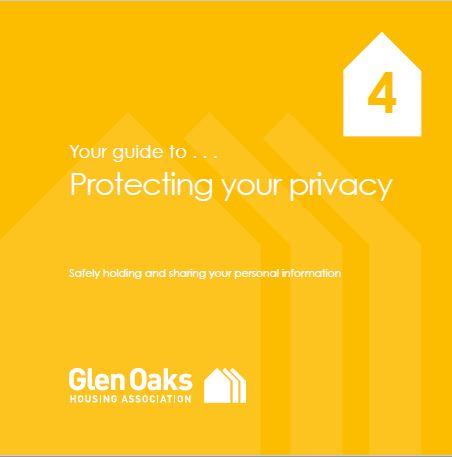 We have to comply with General Data Protection Regulation in the way we obtain, store and use your personal information.
As of 11 November 2019, Glen Oaks Housing Association is deemed to be a Public Authority under the Freedom of Information (Scotland) Act 2002 and is, therefore, required to appoint a Data Protection Officer (DPO). We have engaged RGDP LLP (www.rgdp.co.uk) to act as our Data Protection Officer.
To contact them, please email info@rgdp.co.uk (please also copy us in at martha.hutcheson@glenoaks.org.uk).
If you would like to exercise any of your rights above, please contact either RGDP (info@rgdp.co.uk) or Martha Hutcheson (martha.hutcheson@glenoaks.org.uk).
The General Data Protection Regulation protects the rights of individuals regarding information held about them on manual or computer systems.
We will only ask for information that is necessary in order to manage your tenancy. Our Fair Processing Notice is available here
For further information on data protection and your right to access your files, see our Protecting your privacy booklet.